Back to listing
DopeBoo.com
---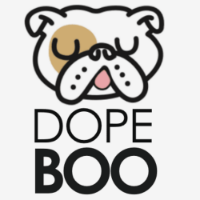 Category: Shopping
Description:
DopeBoo has one of the most lucrative Affiliate Programs available online!

Example:

You refer one customer from a social post using your custom affiliate code.
The customer buys a Famous Brandz Snoop Battleship Water Pipe for $279.99.
DopeBoo takes care of all transaction and post transaction details (i.e. shipping, customer service, etc.).
You receive $42.00 (or 15% of the gross sale) in your DopeBoo Affiliate Account from one social post!
As you can see, the commission adds up quickly and DopeBoo affiliates easily earn thousands of dollars in commissions every month!

Getting started is simple and DopeBoo Account Managers are always available to help you towards earning a boatload of cash.

Happy Selling!
DopeBoo
affiliates@dopeboo.com