One of the best methods of growing and scaling an online store is to create an eCommerce affiliate program that rewards customers and affiliates for driving traffic and sales to your store. You may think setting up an affiliate program is difficult and time consuming, but with a tool like Affiliatly, the technical aspect is streamlined.
Here are 5 big benefits of creating an eCommerce affiliate program that'll convince you to get yours started.
1. Only Pay for Actual Sales
Traffic and sales through an affiliate program are low-risk, high reward. Because of the nature of affiliate programs, you only pay the affiliate when they bring in actual sales. Unlike advertising where you pay for impressions and clicks, with affiliates you only incur an expense as a percentage of what you make—no big upfront investment that may or may not pay off.
2. Reward Customers for Sharing Your Brand
To stand out in eCommerce these days, you need to spend time building and sharing your brand. With an affiliate program, your customers and influencers do some of the sharing for you. By rewarding sales through an affiliate structure, you encourage social media and other sharing that likely wouldn't otherwise happen.
3. Consistent Customer Acquisition Cost
When you use Google Shopping ads, Facebook ads, and other online advertising platforms, the amount you pay to acquire a new customer can vary greatly. On the other hand, when you use an affiliate program to market your eCommerce store, your customer acquisition cost stays consistent, usually as a percentage of each sale.
4. Customers & Influencers Generate Content for You
Generating content for your brand requires a lot of time. You can get a lot of content generation help through your eCommerce affiliate program. To promote your products, your affiliates will be generating content and telling your story for you, which often has more impact than you promoting your story yourself. You can also outsource regular content generation to an experienced, pre-vetted freelancer through freelance marketplaces like FreeeUp, Upwork, or Freelancer. This gives affiliates something to reference as they reach out to their audiences.
5. Reach Customers You Couldn't Otherwise Reach
When you work with affiliates to market your eCommerce store, they often have an audience of their own. Even your customers will have at least a social network of people you wouldn't normally reach with your advertising efforts. This helps spread your brand to new demographics and potential customers. And it does so with a positive message from someone who is essentially vouching for your brand.
Conclusion
Setting up an eCommerce affiliate program can be a great way to scale your business. But it requires time, strategic thinking, and a platform like Affiliatly to track and manage it. If you don't have the time or the skills for this type of effort, you can find experienced freelancers to help you through the process or run it for you, as well as for any related eCommerce needs so you can streamline your operations and free up your time for more growth.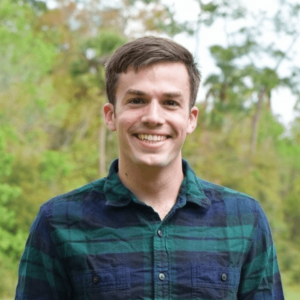 Connor Gillivan is the CMO and co-owner of FreeeUp.com, a rapidly growing freelance marketplace making hiring online simpler. He has sold over $30 million online, has hired hundreds of freelancers to build his companies, is a published author, and is the owner of ConnorGillivan.com. He currently lives in Denver, CO.
http://www.facebook.com/freeeupcom
http://www.youtube.com/channel/UCqoq7EGvwLQXgiYuIG8_iMg
http://www.linkedin.com/in/connorgillivan
http://twitter.com/connorgillivan @ConnorGillivan
http://www.connorgillivan.com.wordpress.com/