Greetings to all our incredible community!
Here are our latest offerings from our development to help you having the best possible affiliate marketing program for your business:
1. Shopify clients with Auto coupon code set, can now choose minimum spend amount for discount codes of type "Buy X Get Y"
We understand that many of you want to go beyond a simple discount and would also reward your customers by purchasing certain amount of items or spending certain amount of dollars. We're looking to make it easier for you.
You will find this option in Settings -> On Tracking methods section click on "Coupon Settings" -> Scroll down to "Automatic coupon code sync settings" and for the "Discount applies for" dropdown you will see "Buy X Get Y". New options will be enabled, including "Enter buy to get quantity ratio" to set your preferences.


2. New field "tracking" (showing the tracking method) has been added to the Zapier integration, it is shown in the "new order" and "updated order" triggers
We learned that this field is useful when admins want to track the referred orders using a 3rd party software. A common case would be when merchants rely on an accounting software and they want to filter the referred orders more efficiently.
This way, the merchants can mark that a customer in their store was referred by an affiliate or update an order in their store and mark it as referred much faster.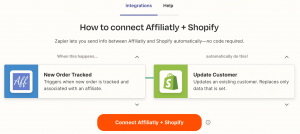 3. Our WordPress/WooCommerce plugin works with PHP 8.0, WordPress 6.1.1, WooCommerce 7.3.0
These are the current standard versions of these technologies so to make sure that our plugin is fully compatible with these new standards, we updated it and ran all relevant tests to confirm it's fully functional.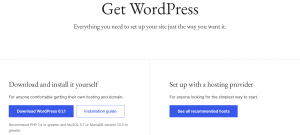 4. Enabled option "Block client's emails" for WooCommerce integrations
This feature has finally reached our WooCommerce merchants. You'll be able to set a list of emails that would not be tracked when making purchases.
You'll find it in Settings -> Tracking -> Block client's emails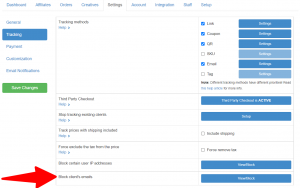 We hope that this update helps reaffirming once again our commitment with adding value to your business.
Thank you for reading and if in any case you need help with Affiliatly our wonderful support team is waiting to read your message.