Hi all,
we are very happy to announce that we have released a new feature: auto creation of coupon codes.
With this feature, the coupon codes in Affiliatly will be automatically created and synced with your Shopify store, this way you won't need to manage the coupon codes in two places, but only in your Affiliatly admin panel.
To turn on this functionality, go to your Affiliatly admin panel > Settings > Tracking > Coupon code settings page. In this page you will see new row: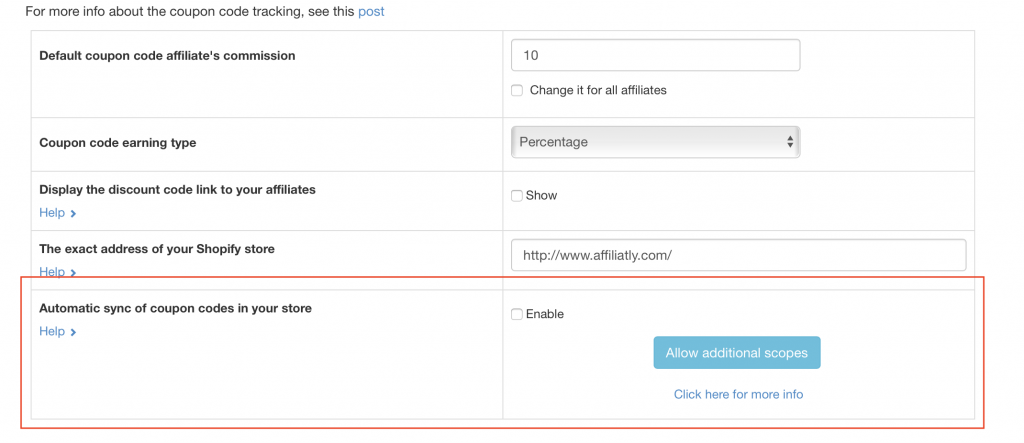 You will need to give additional scopes (API access to your store) to our app. This is needed so we have your authorization to create/edit/delete discounts in your Shopify store.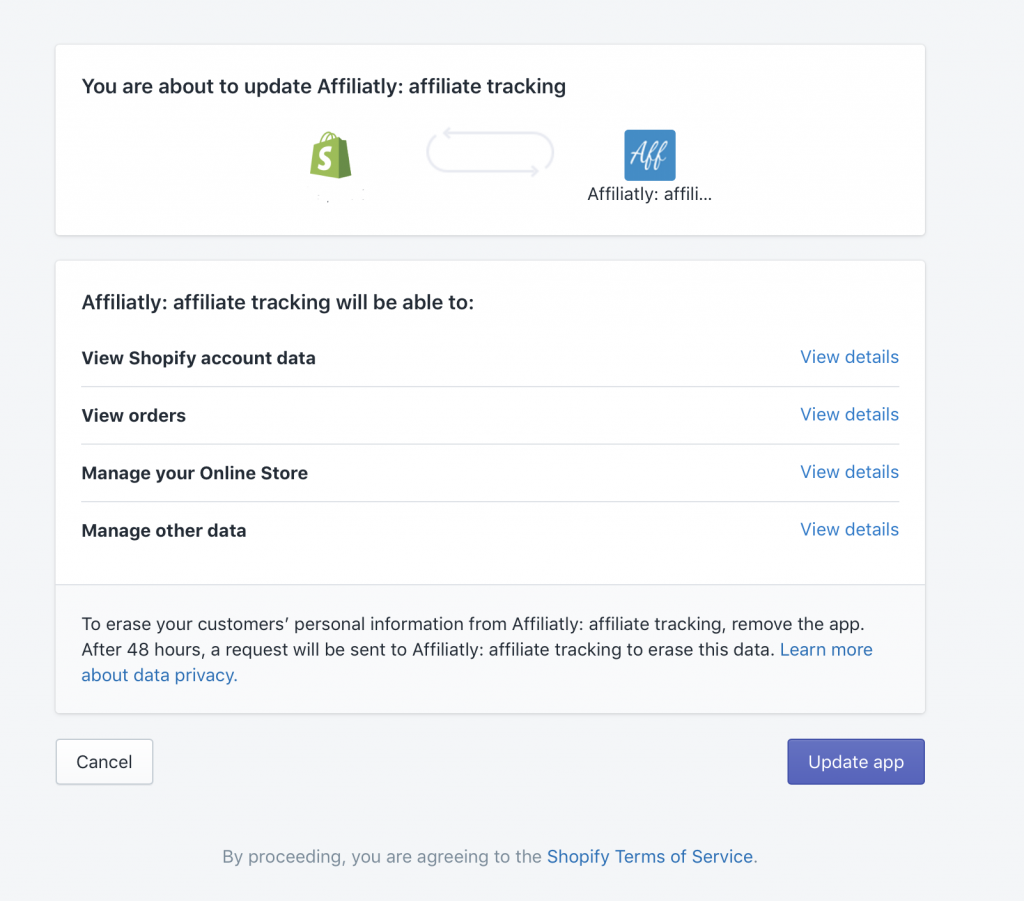 Note that you can revoke this additional access at any time, from the same page: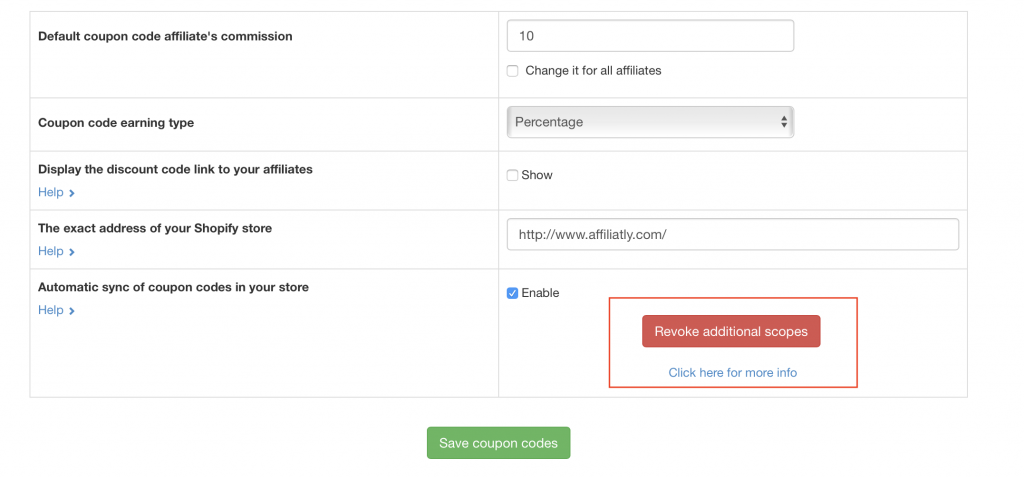 After you do this, we will no longer have access to the discount codes in your store.
Once you accept the new scopes and enable the automatic creation of codes (by clicking on the option "Automatic sync of coupon codes in your store") you will see a discount settings which needs to be set as those settings will be used when we are creating the coupon codes in your store: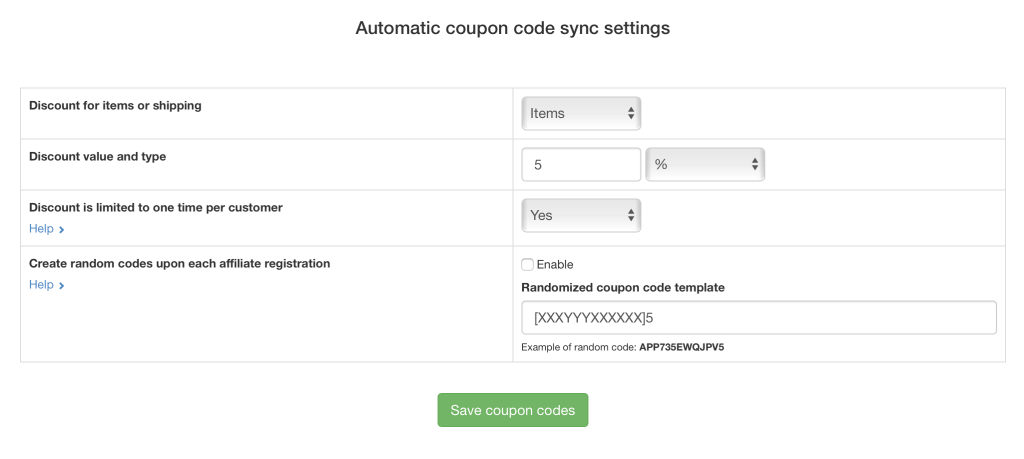 Once this is done, you can start adding coupon codes to your affiliates, when you add a new code in Affiliatly, it will be automatically created in your store too. You can see the discounts created by us in your Shopify store panel > Discounts: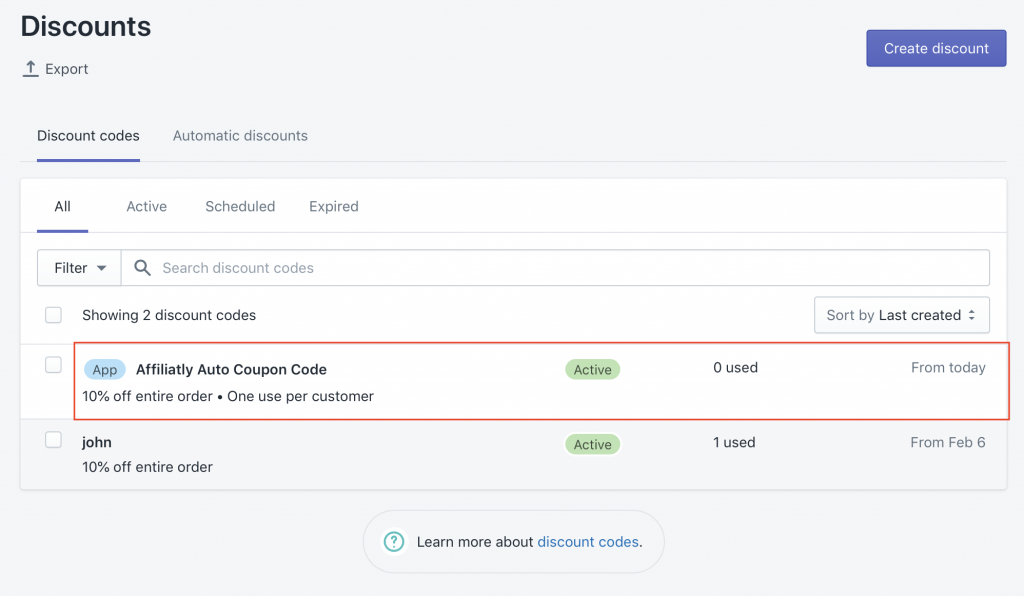 Note that if you had already created coupon codes in Affiliatly, those will not be synced with your Shopify store, as its not possible for us to check if those codes are already created in your store. Only newly added coupon codes will be synced.