Hi all
this week we released a new feature: Recurring Purchases Earnings.
With it you can control the commission for recurring purchases made from the same client, you can set the commission to be lower when certain count of purchases is met. To see and set this feature, open page "Settings" and look for option "Change commission of recurring purchases".
On the screenshot bellow, the feature is setup that the commission that the affiliate will get for referred by him client is deducted with 10% when more than 3 purchases are made, and deducted with 20% when more than 5 purchases are made (from the same client).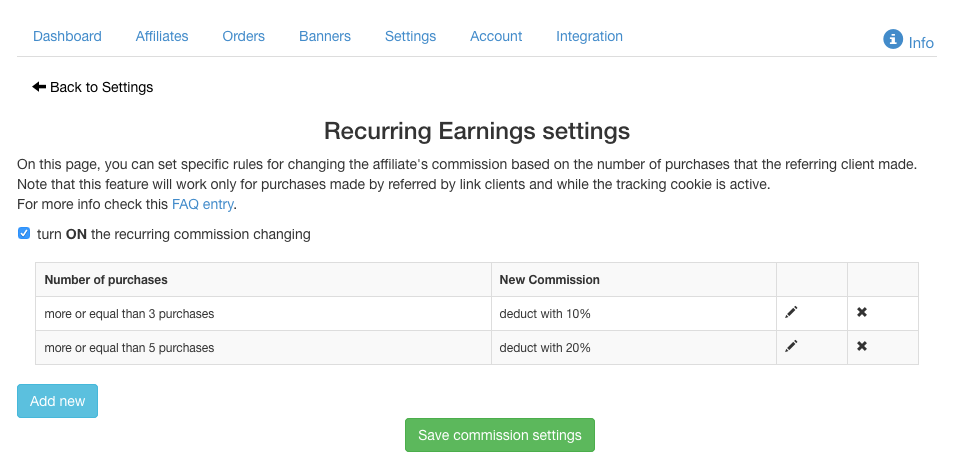 Notice: The deducted commission will be taken into account only for new purchases, nothing will be changed to the ones that are already inserted. Also these rules are only for the purchases made via link tracking, coupon codes or SKU tracking won't be taken in account.