Hi to all,
there is another feature we added to our app – the storing and showing of client's data. In few words, this feature, if enabled will store in your account's database, the client's names, phone and email address, which can be viewed by you, when you click on the order's details.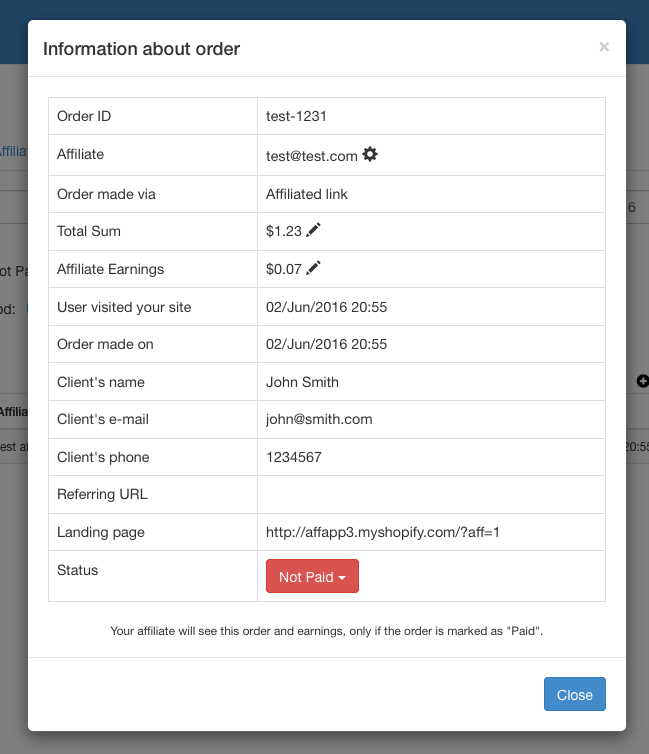 To enable it, go to page "Settings", look for option "Store client's info" and check the box.



By checking only this box, only you, the admin will see the client's data, your affiliates will not. If you wish to show them this data, you need to check the "Affiliates can see the client's info" box. By doing this, the will see the info in their panels, in page Orders.
Notice: the clients data is only for your use. We will not share it with anybody and we will not use it for marketing purposes.