Hi to all
today we released new feature: commission tiers.
Now you can setup different commission levels for specific conditions: generated revenue, total number of purchases, referred visitors.
When some of these conditions are met, the app will automatically switch the responsible affiliate in new commission tier (you can disable the auto change).
This is how the interface looks like: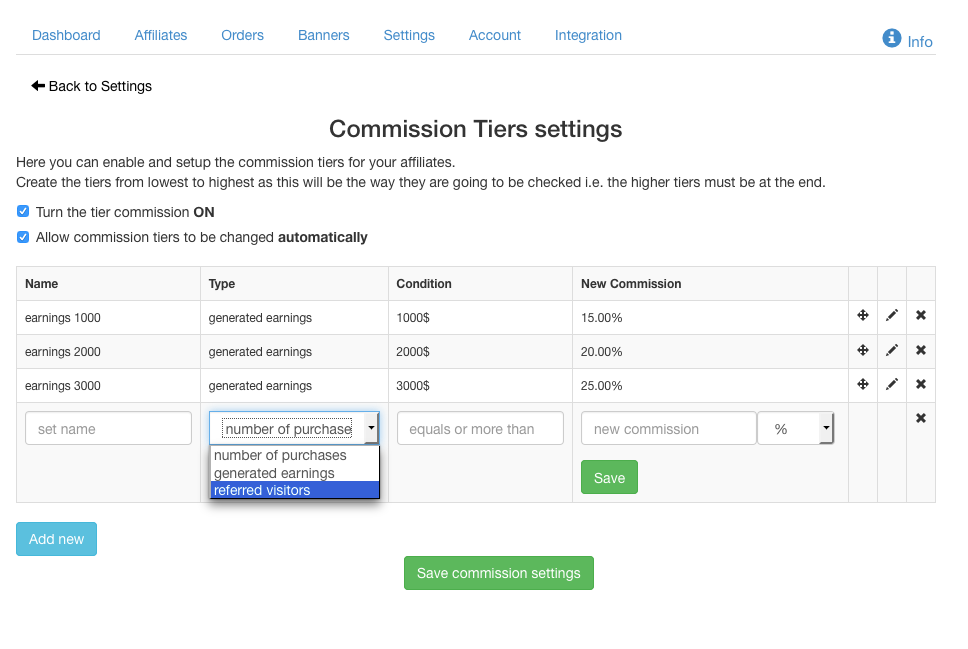 You can find the page for the tier's settings, in your "Settings" page, option "Commission tiers".
After you have added few tiers, you will have the option to manually switch the tiers for each of your affiliates, just click on his details window and you will see dropdown with the available tiers.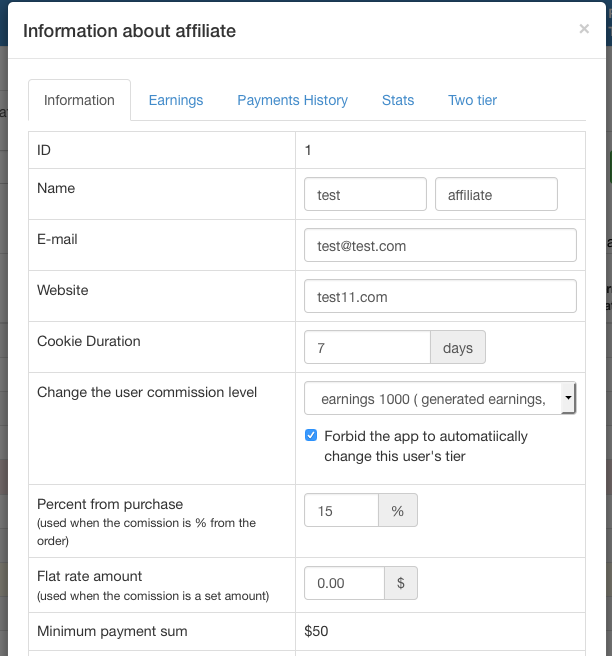 Note: By checking "Forbid the app to automatiically change this user's tier", you will disable the auto switching of tiers only for this user.
Here is an example of how the tiers will work when set
Here is a example screenshot of how the tiers are set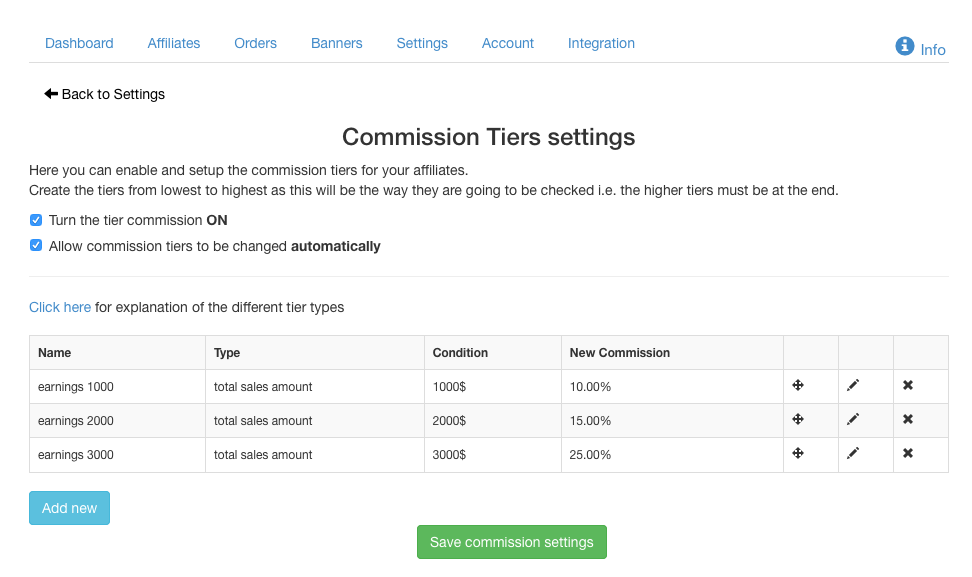 The tiers at this setup are working like this:
– by default the commission of every new affiliate is 5%
– when single affiliate reaches at least 1000$ in referred purchases, the app will automatically move him to tier "earnings 1000" and will change their commission to 10%. This means that their commission for all newly tracked purchases will be 10%. The earnings for already tracked purchases, will not be changed.
– later when another affiliate reaches at least 2000$ in referred purchases, the app will automatically move them to tier "earnings 2000" and will change their commission to 15%. Again this change will be only for the referred purchases after the change.
– and again when some affiliate reaches at least 3000$ in referred purchases, they will be moved to "earnings 3000" and their commission changed to 25%.