Hi all,
we are proud to announce a new tracking method – Tracking by tag.
This new tracking method is created for checking for tags chosen by you, in the order and customer's data and associating the order with the affiliate which is associated with that tag. This method is useful when you want to connect particular types of customers with an affiliate without the need of the customers to use tracking links or codes.
You can enable the new tracking method in your Affiliatly's admin panel > Settings > Tracking > option "Methods for tracking affiliated users" and then set it up from "Tag tracking settings" in the same section.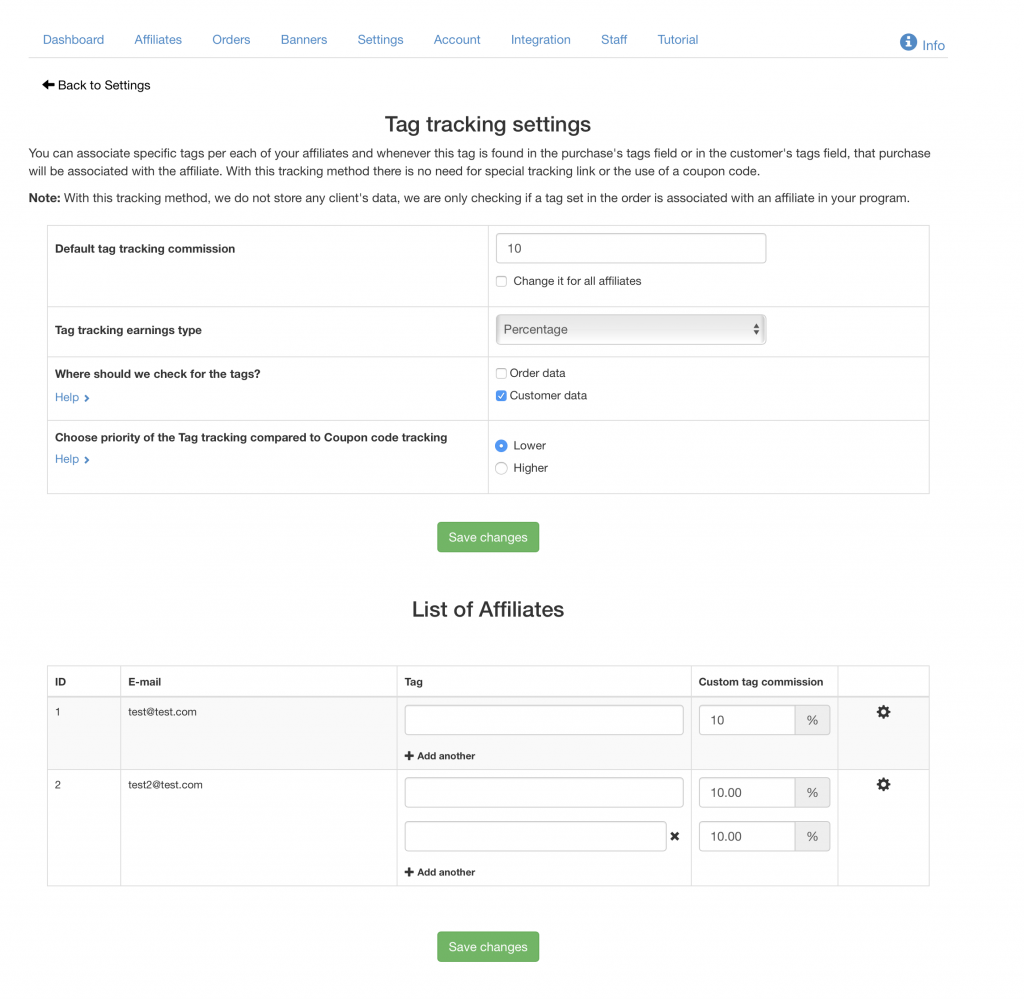 In the tag tracking settings page, you can choose:
– the commission which will be given to the affiliate for each purchase associated with them via the tag tracking method
– where the app will check for tags, in the order's data, customer's data or in both places
– the tracking priority, by default the tag tracking is with lower priority than the code tracking method. This means that if there is a code used in an order, and the code is associated with an affiliate and also there is a tag associated with another affiliate, the app will associate the purchase with the affiliate connected to the coupon code. You can change this to "Higher" and in this case, the order will be associated with the affiliate connected to the tag.
And of course you can associate multiple tags with your affiliates and set different commission for each of them.
Note: this feature is available only for Shopify stores
We really hope that you will like this new feature!