Hello everyone! February was another busy month for the Affiliatly team as we are dedicated to constantly improve the user experience for our loyal affiliate enthusiasts. Today we have these 3 new features for you:
1. Design changes to the Email Notification Settings
We updated the page Settings > Email Notifications (formally 'Notifications') and made some changes to the wording of the different emails you can send out through Affiliatly. The content is now shorter and more to the point. We also improved the Setup pages for each email so they all have the same design now.
2. Two-Tier earnings added to the Orders chart
We added the column 'Two-tier earnings' to the chart of your Orders page. You (and your stuff, if granted permission) can now edit the two-tier earnings for each referred order, by simply clicking on the cogwheel.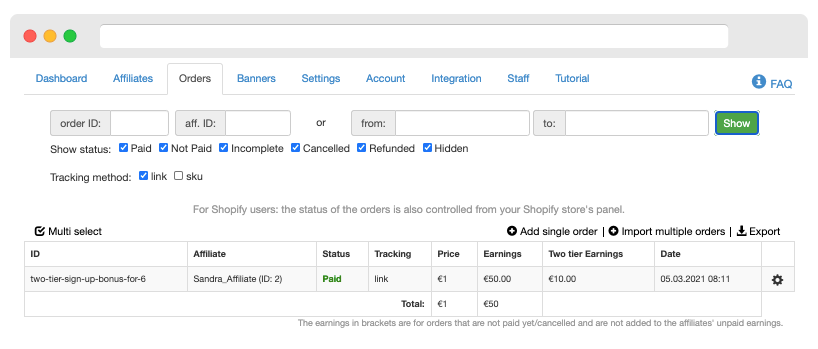 3. Affiliates can generate discount links for products
This is a new feature for your affiliates. On the Link Generator page, they can now generate discount links for your product pages, and the discount code associated with your affiliate is already applied automatically to the link. As of now, this feature is only available for Shopify stores.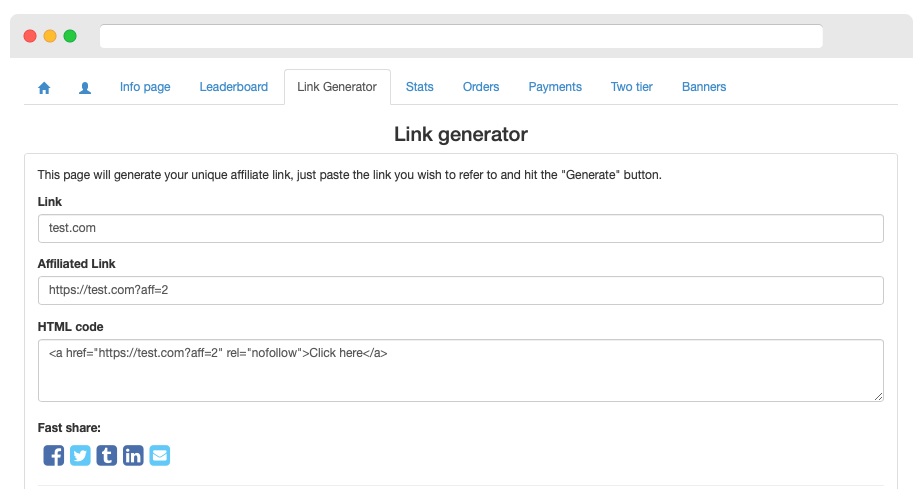 To make this feature work you will need to do the following steps:
Enable 'Tracking by Coupon code' here: Settings > Tracking
Enable 'Display the discount code link to your affiliates' here: Settings > Tracking and click the button Coupon code settings
Associate a discount code with the affiliate: Go to Settings > Tracking and click on the button Coupon code settings. Scroll down to the List of Affiliates. and add the coupon code to the desired affiliate. Note: this coupon code must be also created in your store!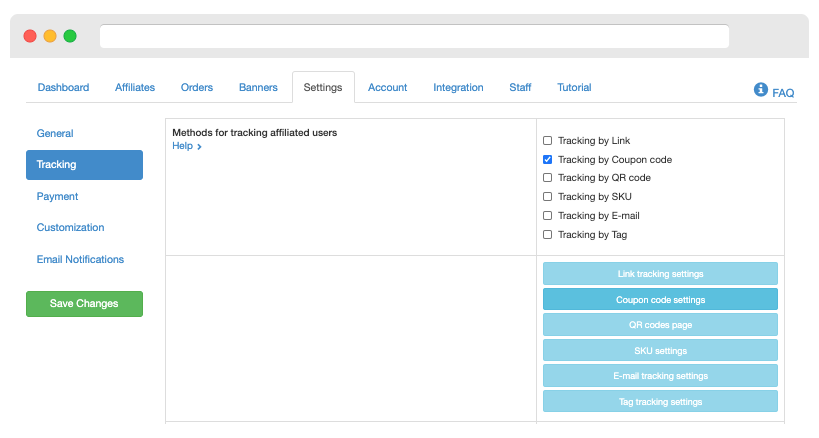 Leave us a comment and tell us if those new features make your affiliate management easier or not. We're eager to know! Your feedback will help us to make Affiliatly even better. Next month we'll be back with more updates. Stay tuned!