Hello again
I want to tell you about the latest improvements of our app.
– Manual adding of orders: now you can manually add a affiliated order in your program. You can do that from page "Orders", button "Add order". The window will look like this: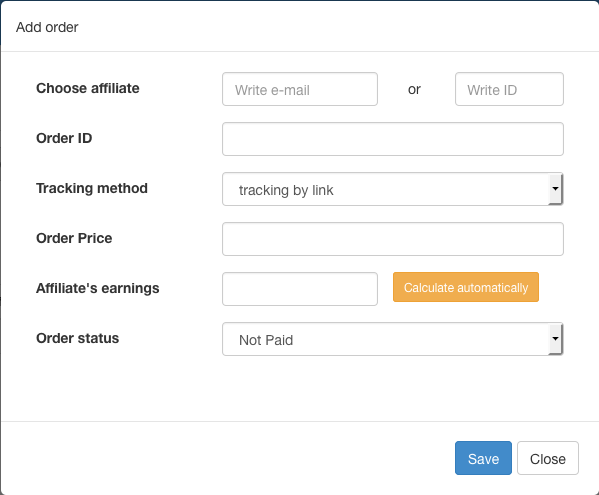 – By default, every affiliate who registers for your program is auto approved. Now you can turn this off and manually approve the new affiliates. You can do that from page "Settings", option "Affiliates are approved upon registration".
– We have improved the displaying of unpaid and paid orders in the Dashboard – now you can see the total count of new orders for the chosen period and see the paid and not paid for each day. Also in page "Affiliates" you can now see next to the unpaid earnings of the affiliate, a price in parenthesis. This price represents the earnings of the affiliates for orders which are marked as Not paid. These earnings are not taken into account and will be added to the unpaid earnings only when you mark the order as Paid.