Back to listing
SativaGroup.ca
---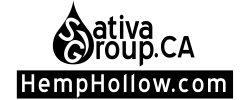 Category: Health and Fitness
Description: We are Your Store for All Things HEMP - The Healthy Kind, not the Happy Kind

We grow Industrial Hemp and process it into a line of Hemp-Healthy Food items like Hemp-C60, Hemp Hearts, Seasoned Hemp Hearts and Flavored Hemp Seed Oil. From our Cold Pressed, Cold Filtered Hemp Seed Oil, we make a complete line of Skin Care, Hair Care and Hemp Daily Aid products.

We are happy to offer an incredible Affiliate program that offers you varied Affiliate earnings from 28% on the largest volume food items to 60% as our top percentage of sale. Each product offers its own unique plan.