Back to listing
JJJee pH12.7 Alkaline Electrolyzed Cleaner and Odor Remover
---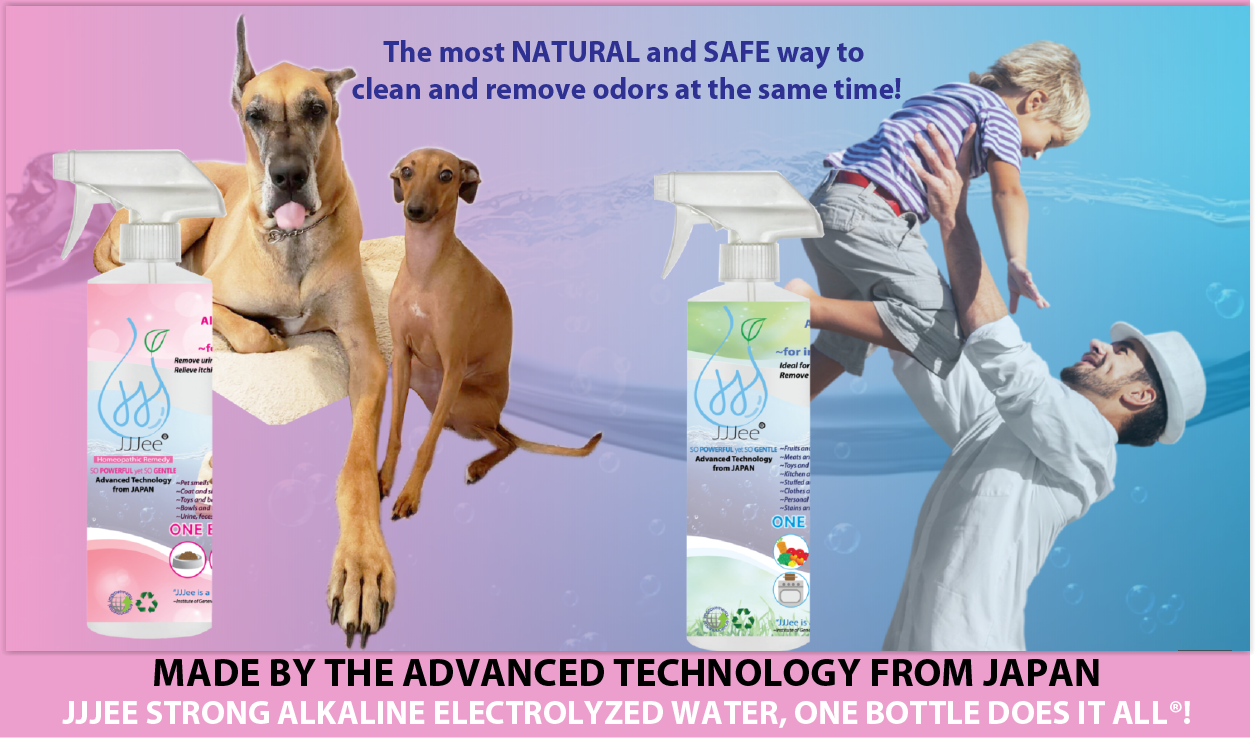 Category: Pets

Description: Cleaning is the everyday job in all households, including wipe the countertop, clean the oil and grease on the stove or oven, your dog's food tray, or the stain and odor on the carpet...how about odor on your shoes, the odor on the chopping board? Do you care about the dirt and pesticide on the tomatoes and strawberries? You find the strong dog's smell whenever you get into your house?
You want to have a clean house, so you bought a lot of cleaners and odor removers, one for your kitchen, one for fabric, one for pet odor, one for mouth toys, one for carpet stain...etc...etc...
But what if there is one bottle that can do all the jobs? Which cleans most objects and surfaces, washes vegetables, as well as cleans your furry babies and gets rid of the dog's body smell and the smell on your hand?
Plus, it contains no alcohol, no harmful chemical, non-corrosive, non-irritating, and no rinsing is required. Sounds good, isn't it? But that's not all, It is safe for humans, animals, and the environment. Ideal for cleaning and deodorizing just about everything.
The revolutionary technology that the human race has been waiting for!
Instead of using many bottles for different cleanings, why not use ONE and help to save our future earth by using less chemical products for cleaning.
JJJee( pronounce as J G) is a strong alkaline (pH12.7) Electrolyzed water for cleaning and odor removing, (not for drinking). Its powerful yet gentle characteristic becomes the product that you can't go without.

Affiliate Program Highlights

20% Commission
10% Commission on referred affiliates' total earnings
365-Day Cookie Duration


Store Highlights
Products are imported from Japan, packaged in USA.
We have all the test reports by quality laboratories in Japan listed on our website, including the test report on humans, which stated JJJee is a "safe product" on human skin.


Please contact info@cleanee.org for further details.