Back to listing
Author Tracy Partridge-Johnson
---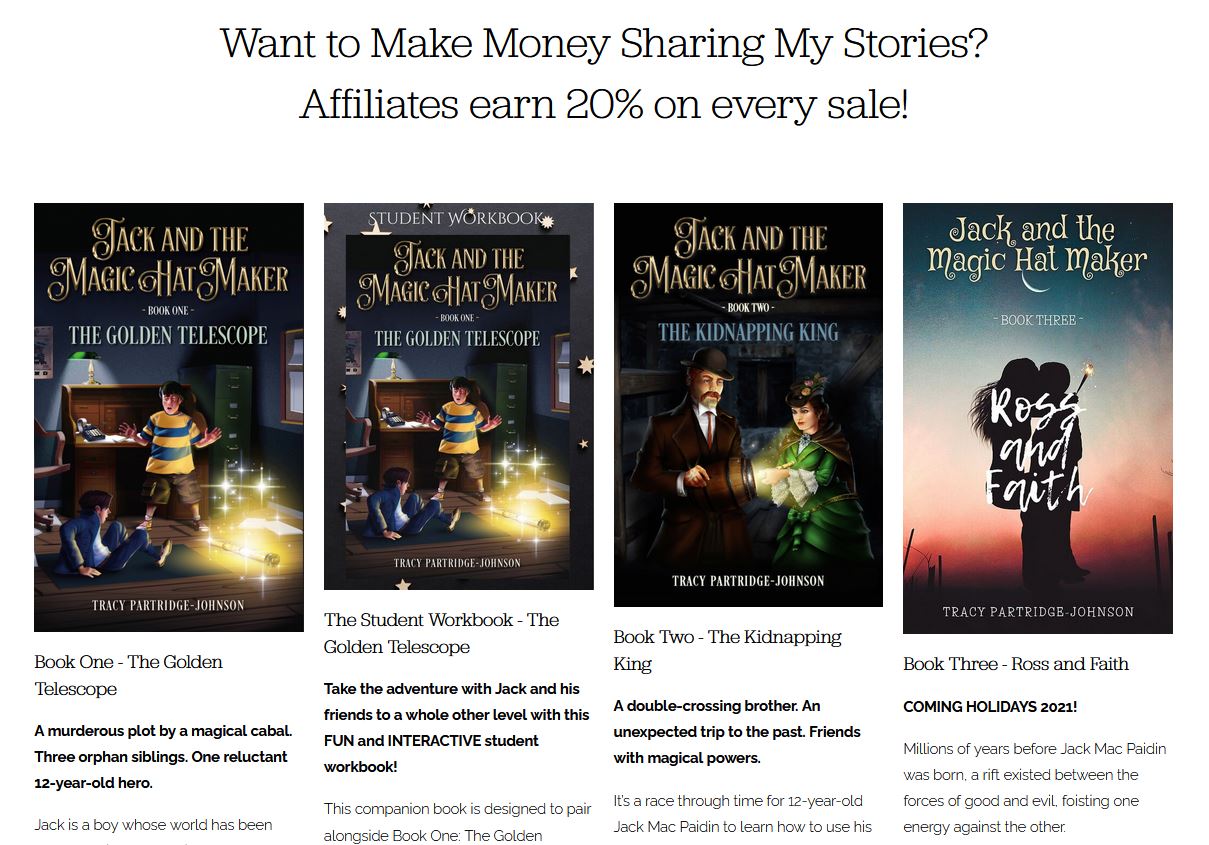 Average order: 16.00$
Description: Want to Make Money Sharing My Stories? Affiliates earn 20% on every sale!
The Jack Series Continues to Grow!With two existing novels, one fantastic Student Workbook to encourage reading retention, a third book almost ready to publish, and FIVE MORE novels scheduled to fill out the series.

PLUS - a Follow-Up series called Jack and the Immortals in the works, and a Spin-Off series co-written with my son, Trent, called The Heirs of Vittajord. With associated Student Workbooks for each novel. Promoting my books offers you a ground-floor opportunity to grow an ongoing, residual income.

Readers are comparing this story to books by J. K. Rowling, Rick Riordan, and Philip Pullman. Help me spread the word now, and watch your income soar for years to come!