This year we've been quiet so far but only because we were working hard on further improvements and new features for you. Read ahead and find out what's new at Affiliatly.
1. New support button
After our Knowledge Base release, we've also created a new way for you to find support with our app. Click on the Support icon on the bottom right in your admin panel and you'll find instant answers by typing in your questions. In case you couldn't find help that way, just click on Ask to send an email to our support team and we'll be back at you as fast as we can (usually within a few hours).
This is how it looks: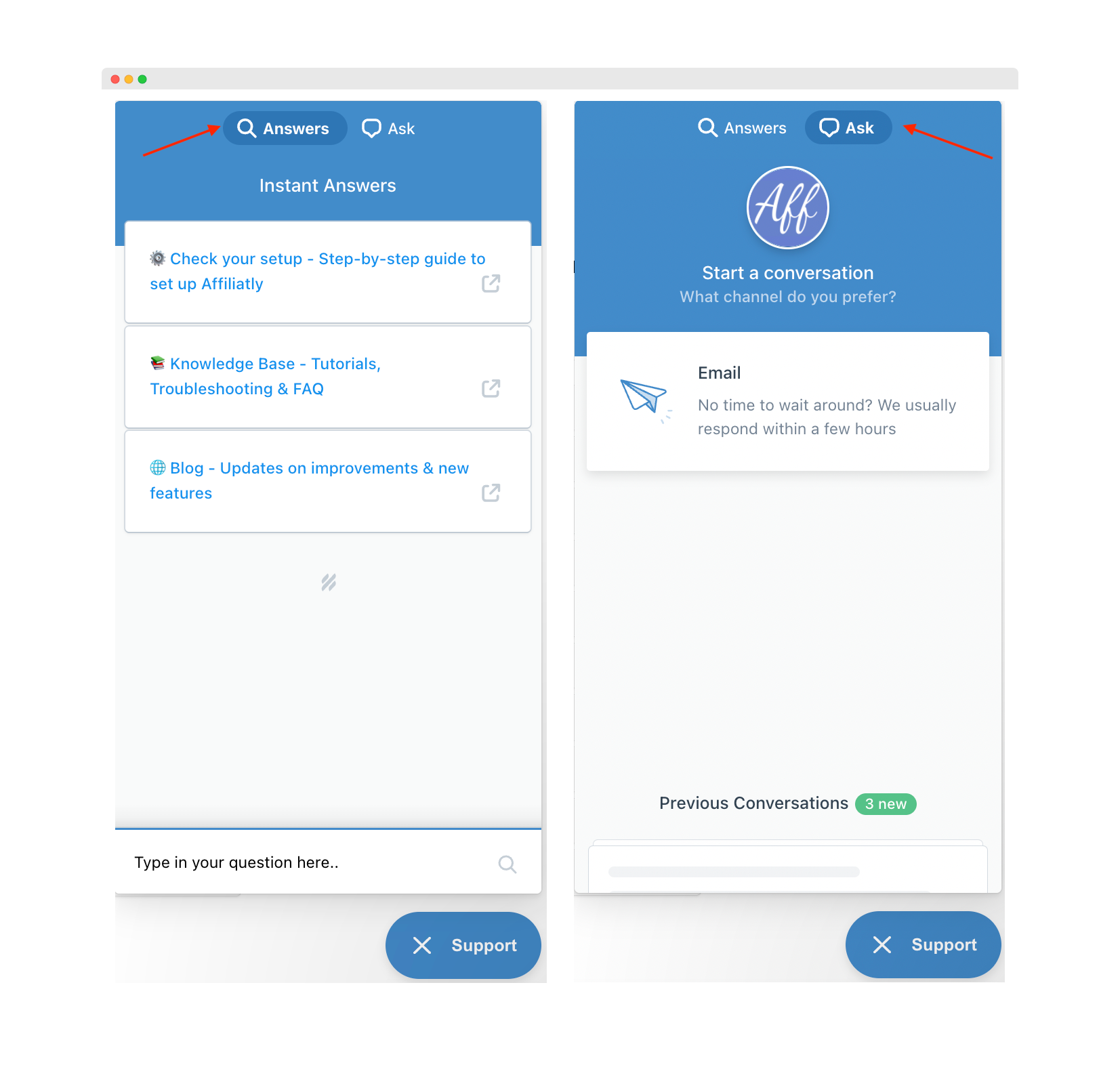 2. Reduce commission for referrals with coupon
When your customers used a coupon at the checkout you have now the option to reduce the commission for your referring affiliate. You can find this feature here: Settings > General > Reduce commission for orders with coupon

3. New sharing option for affiliates: WhatsApp
We've added a new fast sharing option to the affiliate panel and your affiliates can now share their referral link through WhatsApp. More options are to come. Stay tuned!
And this is how it looks:

4. Advanced leaderboard options
We've received many requests from you to add more options to the leaderboard addon and are happy to pronounce that they are now implemented. From now on you can select the time range for which the leaderboard will be shown and also exclude affiliates from the stats such as test or your personal accounts.
You'll find the leaderboard setup in Settings > General > Leaderboard addon.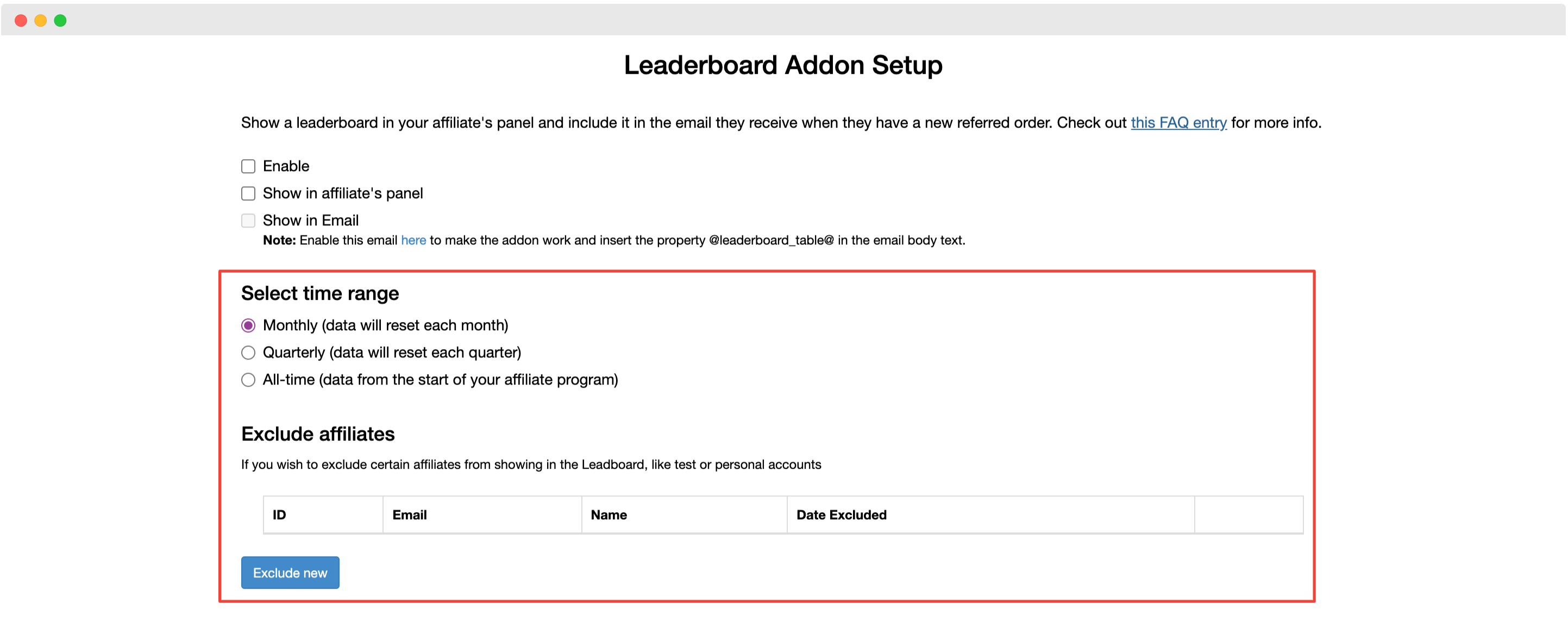 How do you like the new feature releases? Leave us a comment and let us know. We're eager to hear! Your feedback will help us continue to make Affiliatly even better. Thanks for choosing us!