Back to listing
The Wellness Tea
---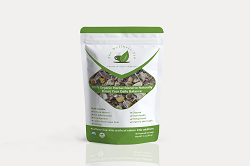 Description: Join The Wellness Tea Affiliate Program today! If you have a social media followings, a blog, or a website you are looking to monetize, then our affiliate program could be for you.
Program highlights

You will earn a 15% commission for every sale made through your link
We will create a custom discount code of 10% for your audience/customers
We will give you all the resources you need to succeed
including promotional materials.You will get commissions paid out monthly or whatever frequency works for you.

How to get started
Sign up using the form.
Share your unique affiliate link via email, social
media or text message to drive traffic to our site.Generate sales and get rewarded to 15% commission on
every sale!