Back to listing
RegulusTLK
---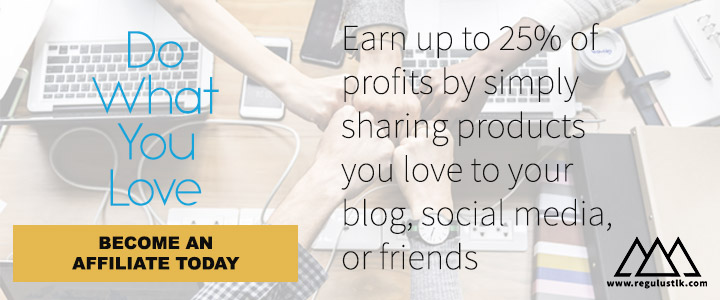 Category: Shopping
Description: RegulusTLK is an emerging internationally acclaimed E-commerce company. We've been in operation since we launched our services in 2016. Our main offices are located in Houston, Texas. In addition to this, we have several other warehouses located in different parts of Asia, Europe, and the US. As such, we have the capacity to ship our unique and quality products to you, irrespective of your physical location around the globe.

We provide 25% commission for all our affiliates. That means if we sell $100, then we pay $25 to our affiliates. And this program is open for everyone so Feel free to register as our affiliates and start selling via your OWN NETWORK. (Your own network means your friends, families, and your social media followers, personal Vblogs, personal Blogs, Reddit Articles..etc)

What are you waiting for Register now!